I'll open with a joke… Urban Dictionary defines sweet n spicy as "Someone who can simultaneously be crazy fucking hot and crazy fucking cute at the same time." 😂 I chose that idiom because I know myself to be deeply genuine and caring, but at the same time, surprisingly untamed.
To call me the "girl-next-door" resonates with a chord of truth about my life. My sheltered and humble upbringing against the diverse and vibrant backdrop of Chicago sparked a hunger for the tantalizing world around me. I completed my degree in Art Education before the long cold winters sent me running for sunshine the first chance I got. I love the beauty of the desert and all of the hidden gems in Tucson and around Arizona! The stepped down pace in a town with unlimited potential is right where I want to be rooted at this time in my young life. But my adventurous heart loves to be swept away to all sorts of locales. I host with indulgent amenities from a quaint private residence in midtown Tucson. I'm also available to travel, and passport ready.
I love the life I lead, so I don't waste time with things or people who dim my joyful spirit. I fill my life with experiences that delight and excite. With friends and lovers who open my world to new sensations and discoveries. There's still so much I haven't done. I would love you to show me a piece of your world.
You will find my energy welcoming and magnetic. I'm the type that's never met a stranger, connecting easily with all kinds of people. I enthusiastically enjoy what I do. I confidently grace galleries, museums and fine dining establishments with refined manners and stylish expression. I cheer at spectator sports enjoying a beer and hotdog in jeans. I comfortably cuddle up getting lost in attentive conversation. And like everything I do, I do it all with a lust for expansive realizations.
I can be a mischievous minx but I value my beauty and femininity inside and out. Between the sheets, my natural inclination leans toward a submissive kink, but I can be a brat. And with clear communication, there are no impossibilities for where our indulgence may lead. Dive deep with me as we explore the boundaries of our fantasies.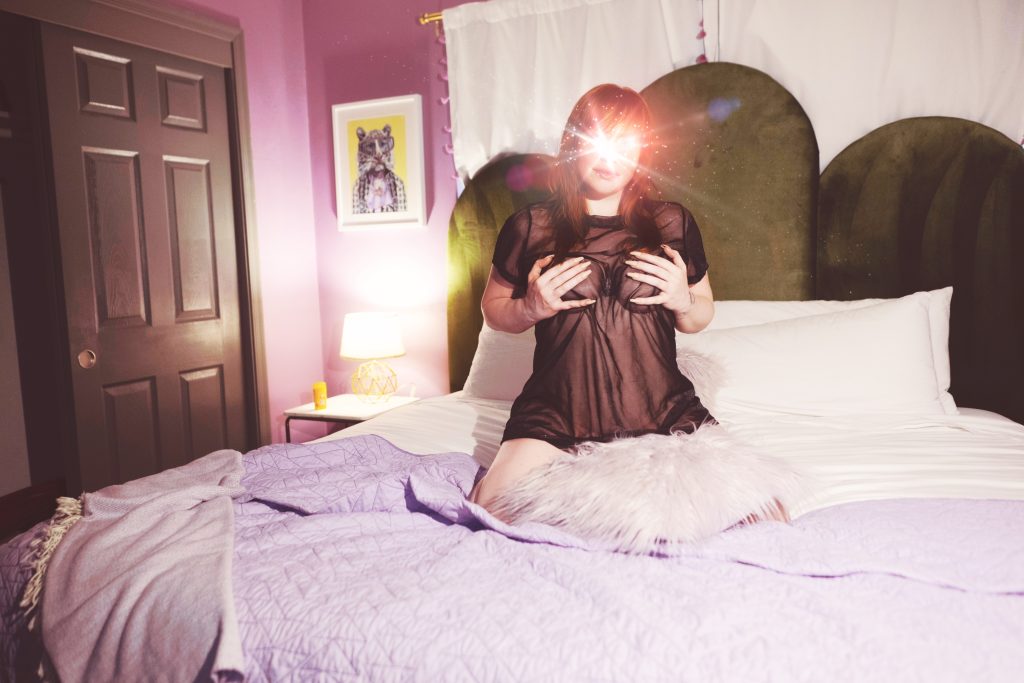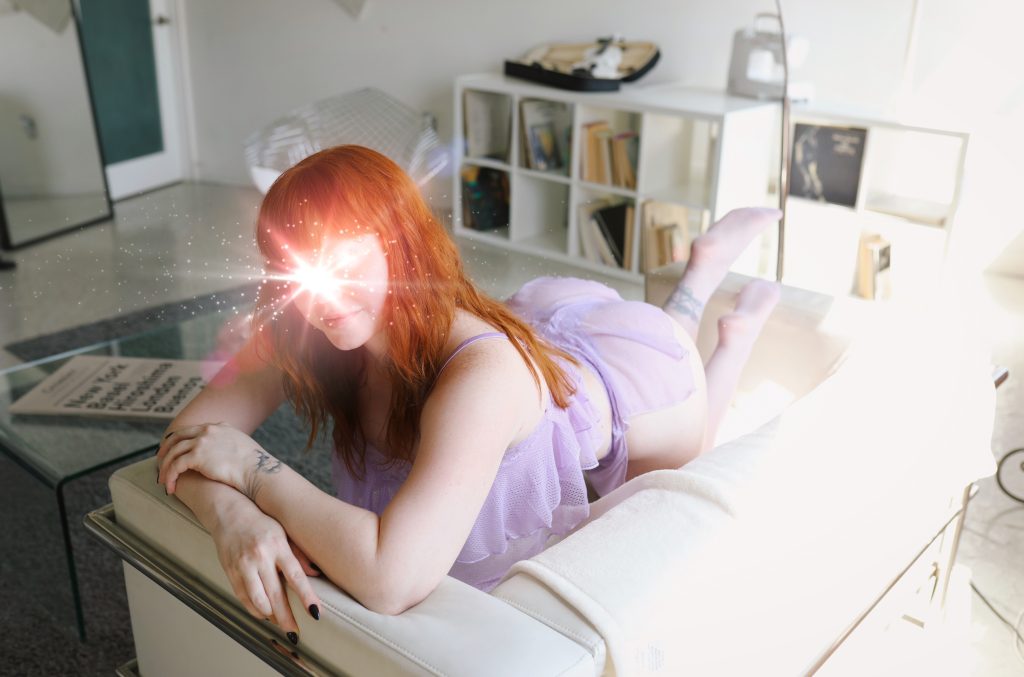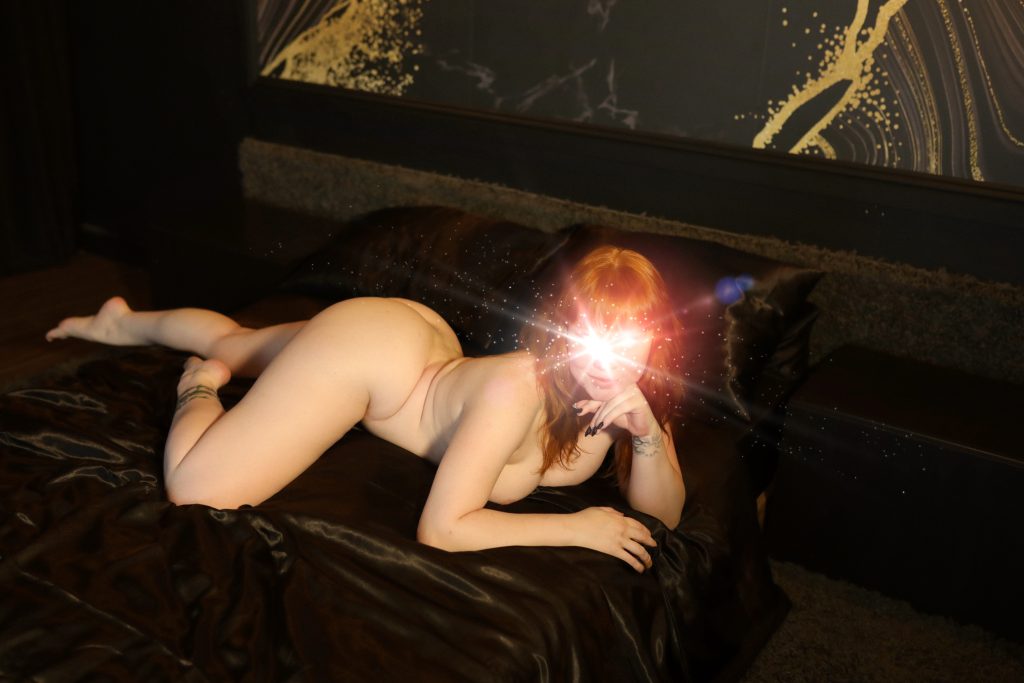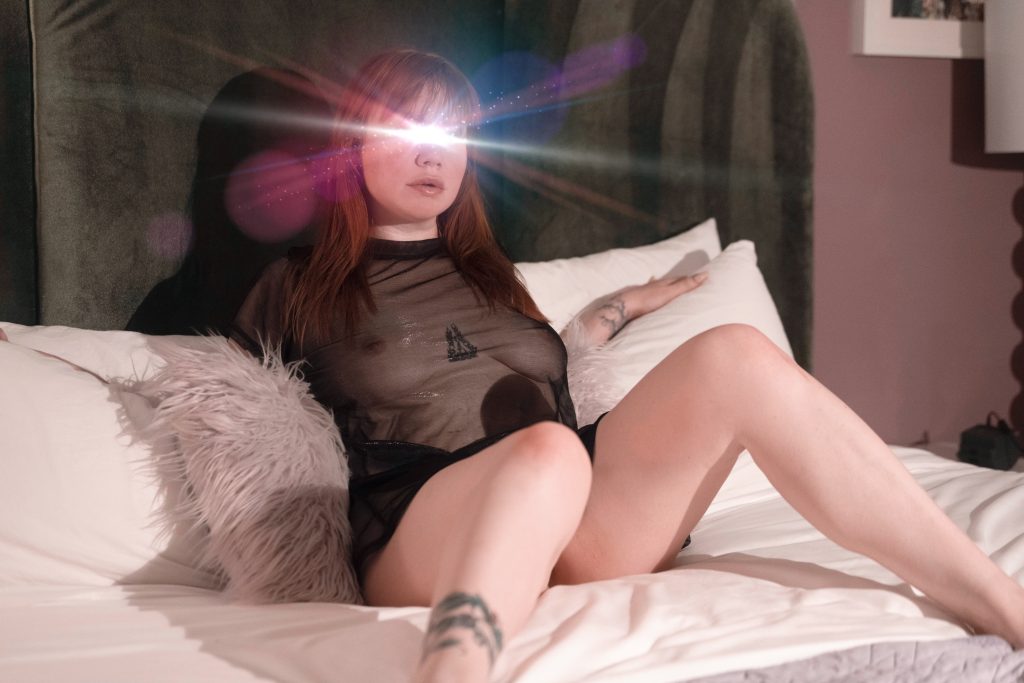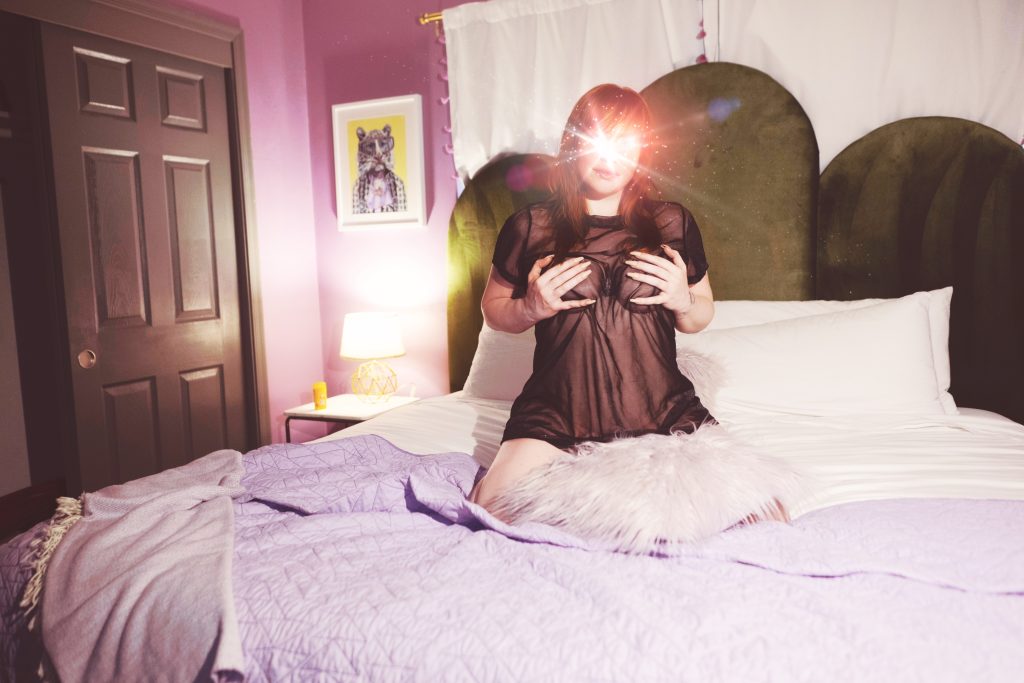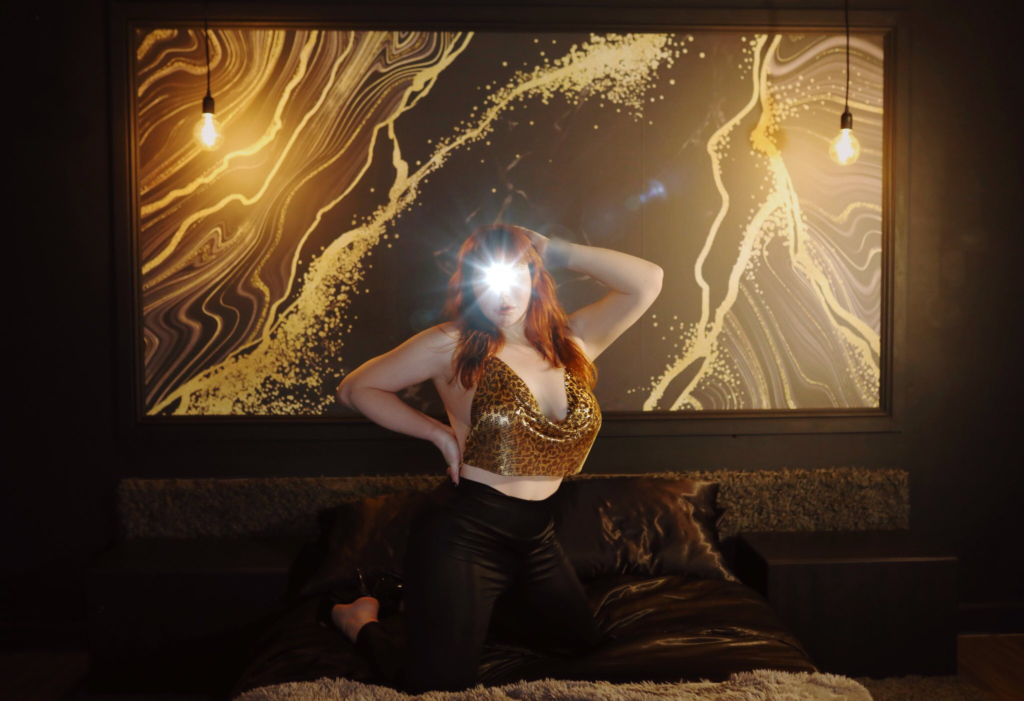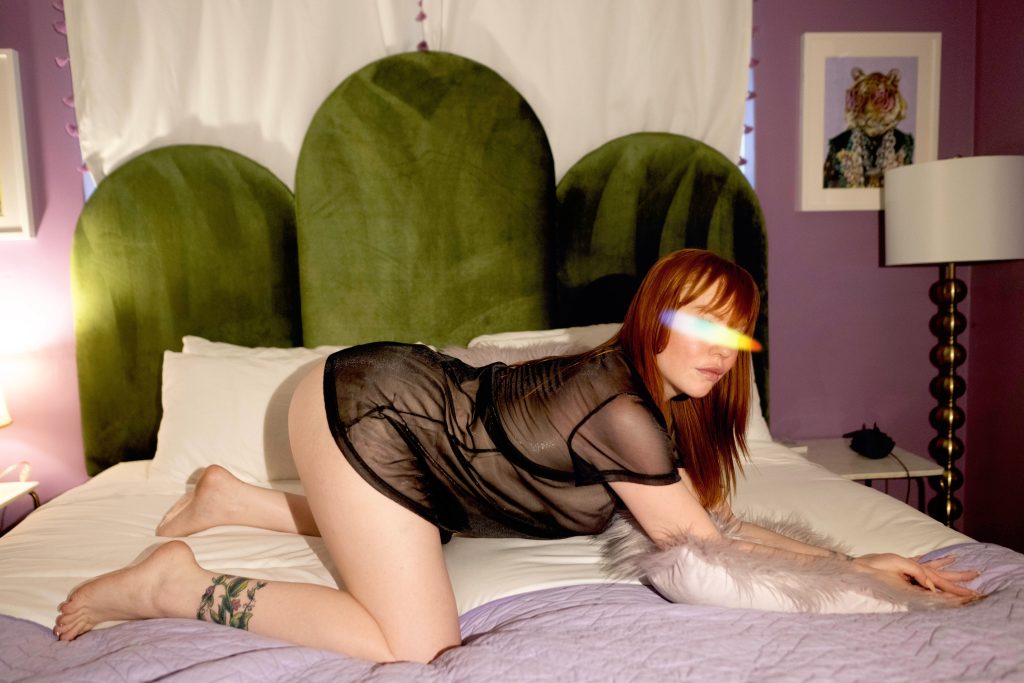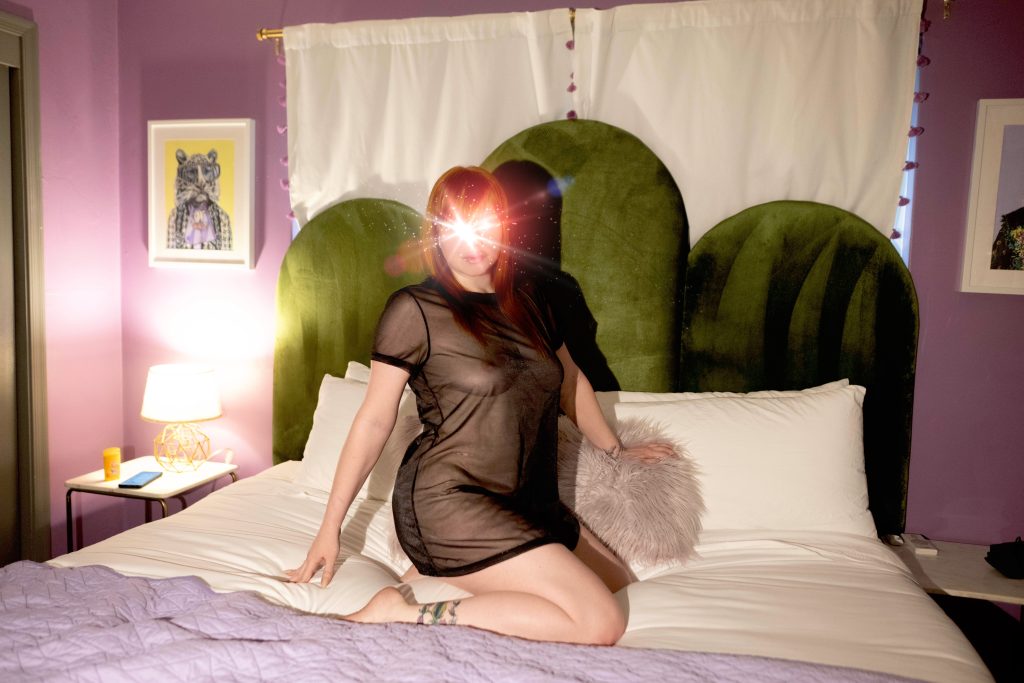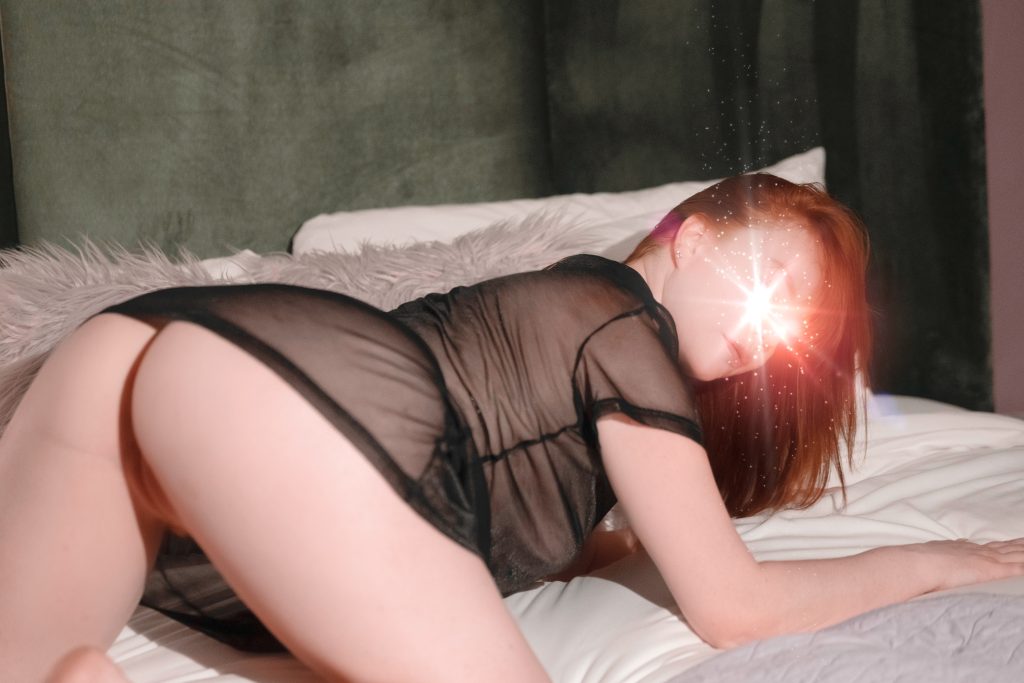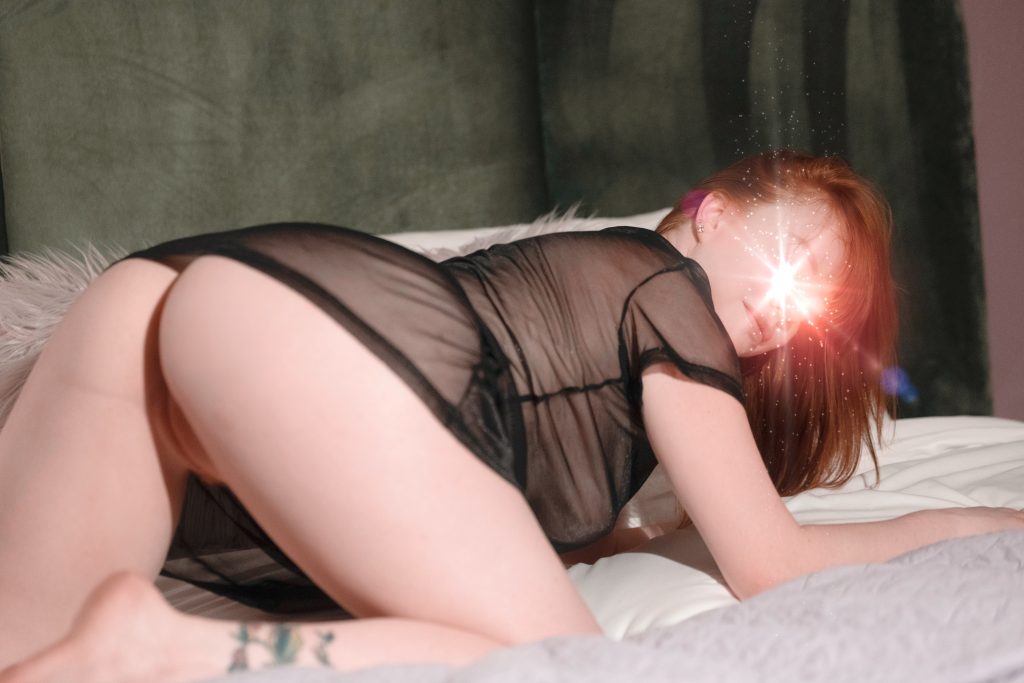 MODEL STATS
Height: 5'6" Weight: 145lbs
Measurements: 40(36D-38C)-31-43
Body type: curvy/athletic
I'm continuing to grow out my wavy natural red hair; which cascades down my soft, creamy skin that has been likened to porcelain. My stunning smile has an endless supply of giggles that bounce my natural breasts, which are most often described as "perfect." My beautiful curves adorn a strong body that isn't afraid to break a sweat.